5 tags
9 tags
9 tags
5 tags
Watch
Sam. More experiments for my project I'm working on. 
7 tags
7 tags
7 tags
5 tags
8 tags
8 tags
5 tags
hamishmash: Hey! Some people from my uni course and I have started a little collective-kinda-thing so that we can table together at comic conventions! We're hoping to acquire a table at this year's ELCAF. Last year's was great and this year proves to be even better with more tables and a bigger location! Here is the blog which features all our work!  http://knightspark.tumblr.com/ This is...
4 tags
Fuck.
Today I was at the Natural History Museum and I saw a vile that contained microscopic diamonds that were formed before our solar system was created. Before the planet that I was stood on was a collection of fucking rocks around a sun. Fuck. I. I just can't.
9 tags
8 tags
5 tags
4 tags
6 tags
2 tags
today, this happened
thisadvertisinglife: I was sent some very bright and encouraging feedback this morning, to which I replied thusly: Within 45 minutes, this showed up in my inbox from the extremely talented Melissa Trender: Not long after, this turned up, courtesy of the hilarious Jason Sweeney: You guys are hilarious and amazing. Thanks, everyone, for you continued support and readership. Keep up the...
4 tags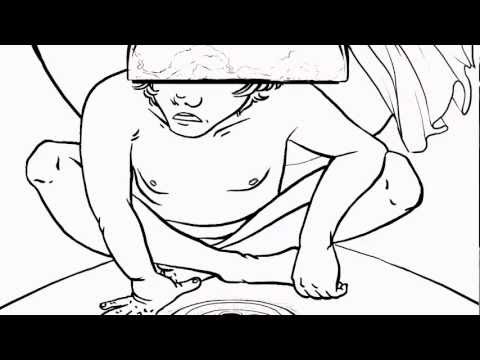 3 tags
Even More Comics for Kids!
Making sure I've got a wide range of comics showing off the medium's full potential and MOST IMPORTANTLY 50/50 MALE/FEMALE AUTHORS! Gonna teach them kids women have a place in comics, and it's awesome!
3 tags
Comics for Kids!
Right now I'm putting together a stack of comics I'm gonna take with me to help with a class I'm teaching on 'WHAT IS COMICS?'. Me and a bunch of 7 - 8 year olds are in for THE BEST morning! I am so excited.
2 tags
Fuck Yeah Art Student Owl: The Great Tumblr Book... →
fyeahartstudentowl: Art Student Owl is a meme that was created by Kendra Wells in 2011. It has remained active over the past two years, recently winning the CollegeScholarships.org 2012 scholarship. Today it has over 62,000 followers from across the globe! Snarky, overworked artists and art students have… This needs to be a thing! Also, my art's on there.
4 tags
3 tags
4 tags
3 tags
4 tags
6 tags
5 tags
5 tags
7 tags
3 tags
6 tags
5 tags
8 tags
5 tags
7 tags
6 tags
7 tags
6 tags
4 tags
7 tags
2 tags
2 tags
5 tags
3 tags
3 tags